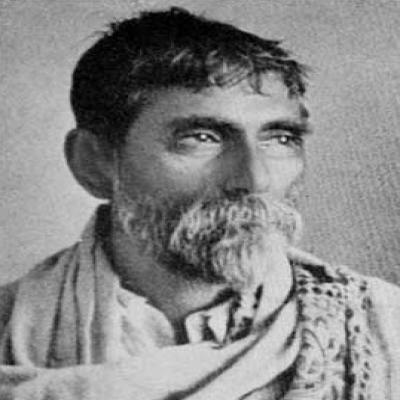 The Indian Pharmaceutical Association, Bengal Branch gives annually gold medal on the occasion of the celebration of National Pharmacy Week during the 3rd week of November of each year to perpetuate the memory of great national figure Acharya P.C.Ray, the pioneer designer of Pharmaceutical Industry in our country since 1962.
IPA, Bengal Branch Council select the awardee amongst the Pharmaceutical Scientists, Teachers, Pharma Regulators, Hospital Pharmacists, Community Pharmacist, Administrators, etc. for outstanding contribution in their respective field and for overall development of the profession of pharmacy.
Any member of IPA can recommend name of the person with their detailed Bio-data & Two Page summary of the Bio data for 2018 award, which may be sent by 15th October 201 to:
The Hony. Secretary,
Indian Pharmaceutical Association, Bengal Branch,
22 B Panchanontola Road,
Kolkata – 700029
e-mail: ipabengal@gmail.com
Recommendation should include the following points-
Date of Birth.
Qualification.
Experiences in the selected field.
Achievements in advancement of sciences/Administration/relevant field.

Whether member of IPA? If yes, how many years?
Whether member of allied pharmaceutical profession other than IPA? If yes, how many years?

Services rendered (in years) on the executive Council of IPA Centre or any of its Branches in the capacity as:

President/Vice President / Hony. Secretary/Treasurer/Editor of Official Publication of IPA.
Executive Council Member.

Recognition/Award received from other professional organizations including industry/trade associations.
Award/Recognition/Honour received from international/national Govt. authorities or prestigious institution/organization by way of award or membership of their constituted body/committee other than sl. No. 6 above.
Performance in growth/ improvement of any of the field of pharmacy and shown creditable leadership in the chosen field.
Involvement and outstanding achievements in professional development in the national/international arena.
Notable achievements in any other field or profession excluding pharmacy for which the nominee is nominated for the award including social welfare activities with Govt. and Non-Govt. organizations.
ACHARYA P.C. RAY MEMORIAL AWARDEES
The Council of Indian Pharmaceutical Association, Bengal Branch has been stimulating the progress of the profession of pharmacy for a longtime. It does so by promoting those who make the greater contribution to the advance of profession.
The Past Receipient of Acharya P.C. Ray Memorial Gold Medal:
| | |
| --- | --- |
| 1. Sri K. K. Acharya | 1962 |
| 2. Dr. P. K. Sanyal | 1963 |
| 3. Prof. M. L. Schroff | 1964 |
| 4. Dr. D. Chakraborty | 1965 |
| 5. Sri S. N. Banerjee | 1966 |
| 6. Dr. U. P. Basu | 1967 |
| 7. Sri B. V. Patel | 1968 |
| 8. Dr. G. B. Ramasarma | 1969 |
| 9. Mr. M. K. Rangnekar | 1970 |
| 10. Sri A. V. Modi | 1971 |
| 11. Sri K. C. Chatterjee | 1972 |
| 12. Dr. C. P. Srivastaba | 1973 |
| 13. Dr. J. N. Banerjee | 1974 |
| 14. Sri Amar Das | 1975 |
| 15. Dr. B. Mukherjee | 1976 |
| 16. Dr. S. Rohatgi | 1977 |
| 17. Mr. V. Subba Rao | 1978 |
| 18. Mr. K. N. Shanbhogue | 1979 |
| 19. Dr. B. Miglani | 1980 |
| 20. Prof. D. K. Roy | 1981 |
| 21. Prof. Harkishan Singh | 1982 |
| 22. Dr. (Mrs.)M. R. Baichawal | 1983 |
| 23. Dr. B.K. Moza | 1984 |
| 24. Dr. Pravinder Singh | 1985 |
| 25. Sri H. N. Duttagupta | 1986 |
| 26. Dr. D. K. Santra | 1987 |
| 27. Mr. B. N. Dey | 1988 |
| 28. Prof. S. K. Kulkarni | 1989 |
| 29. Mr. R. s. Thakur | 1990 |
| 30. Prof. B. K. Gupta | 1991 |
| 31. Dr. Bakul Bhaduri | 1992 |
| 32. Sri Ramanbhai B. Patel | 1993 |
| 33. Sri S. R. Majumber | 1998 |
| 34. Dr. Sujan Chakraborty | 1999 |
| 35. Mr. Amit Kumar Sen | 2000 |
| 36. Mr. P. Gupta | 2001 |
| 37. Mr. P. D. Sheth | 2002 |
| 38. Prof. A. K. Bandyopadhya | 2003 |
| 39. Dr. R. S. Baichwal | 2005 |
| 40. Prof. C. K. KOkate | 2006 |
| 41. Dr. B. P. Saha | 2007 |
| 42. Dr. C. Gopal Krishnamurthy | 2008 |
| 43. Mr. S. N. Desai | 2009 |
| 44. Mr. Lokenath Pramanik | 2010 |
| 45. Dr. D. B. A. Narayan | 2011 |
| 46. Dr. N. Udupa | 2012 |
| 47. Dr. Rakesh umar Sharma | 2013 |
| 48. Mr. pankaj R. patel | 2014 |
| 49. Dr. H. P. Tipnis | 2015 |
| 50. Dr. P. M. Naik | 2016 |
| 51. Dr. Ramesh Panchagnula | 2017 |